(Available on Premium level plans or higher)
Automatically capture your customers in your contacts or subscribers lists. Connect OneDesk's helpdesk and project management software to your Mailchimp account to make it easy to build your mailing list.
What does the Mailchimp Integration let you do?
With the Mailchimp integration enabled you can automatically capture your OneDesk customers to your mailing lists. Now whenever you get a new customer in OneDesk it will automatically be added to your selected list in Mailchimp. In OneDesk new customers are created when you get new tickets, when you capture them from live-chat, when users sign up for the client portal, or when you add them manually. It's never been easier to build your contact list.
Integrating OneDesk's helpdesk and project management software with your Mailchimp account is easy. Just follow the steps below.
How to Connect OneDesk to Mailchimp – Step-by-Step
1) Open the Integrations panel in OneDesk
In OneDesk navigate to 'Administration > Integrations' and expand the Mailchimp section.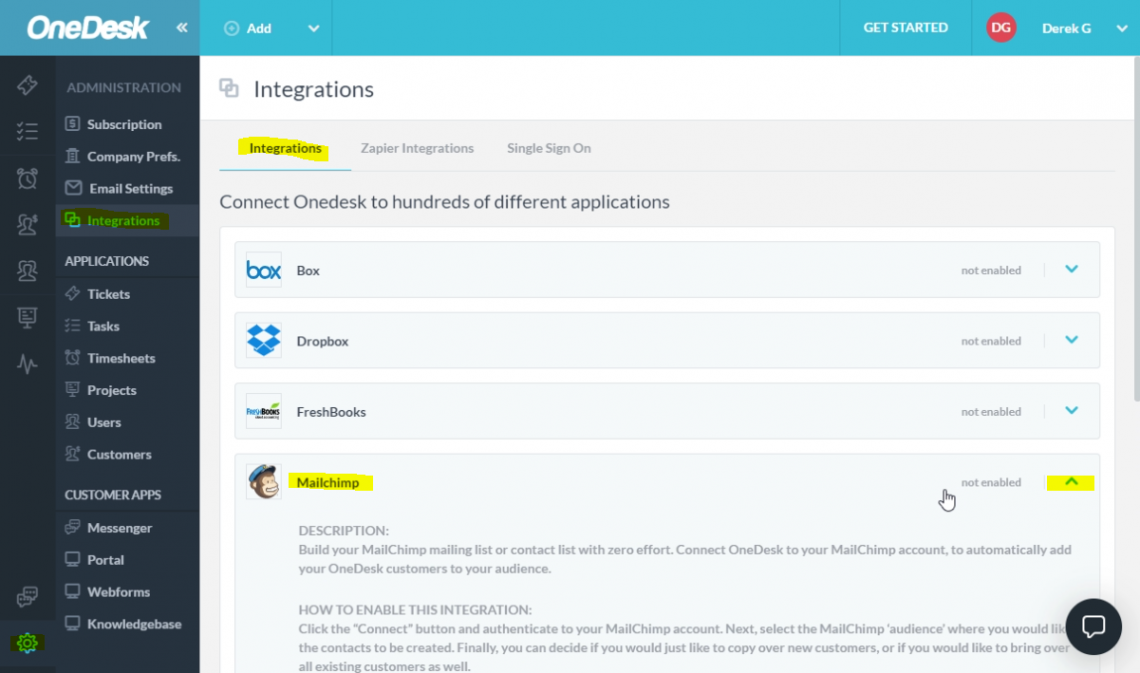 2) Click the 'Connect' button
In the expanded Mailchimp section, click the 'Connect' button.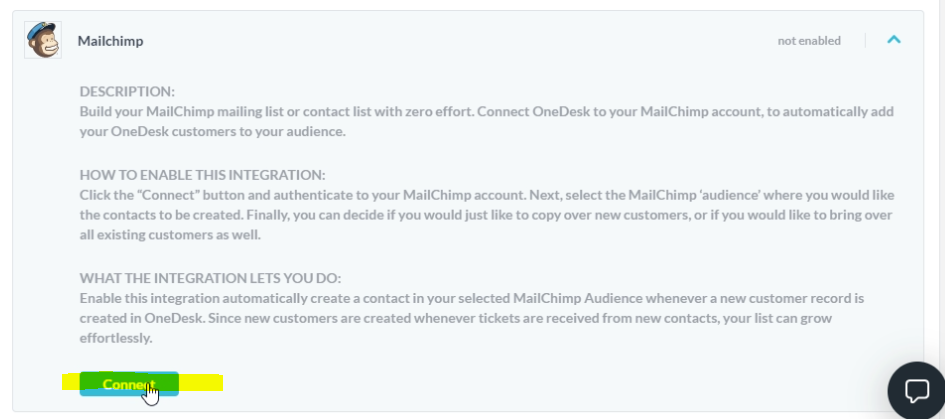 3) Authenticate on Mailchimp
A popup will appear for you to Authenticate on Mailchimp. Enter your Mailchimp user name and password and click 'Log in'.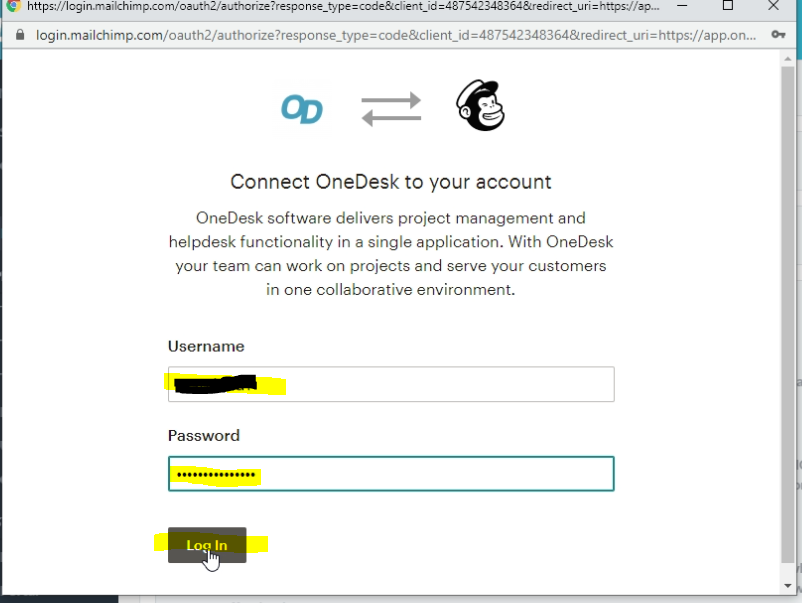 4) Select your Mailchimp audience
After you are authenticated the Mailchimp integration section inside OneDesk will show as 'connected' in the top right. A new Audience property will also show up. Select from the drop-down, your Mailchimp audience where you would like your OneDesk customers to be added.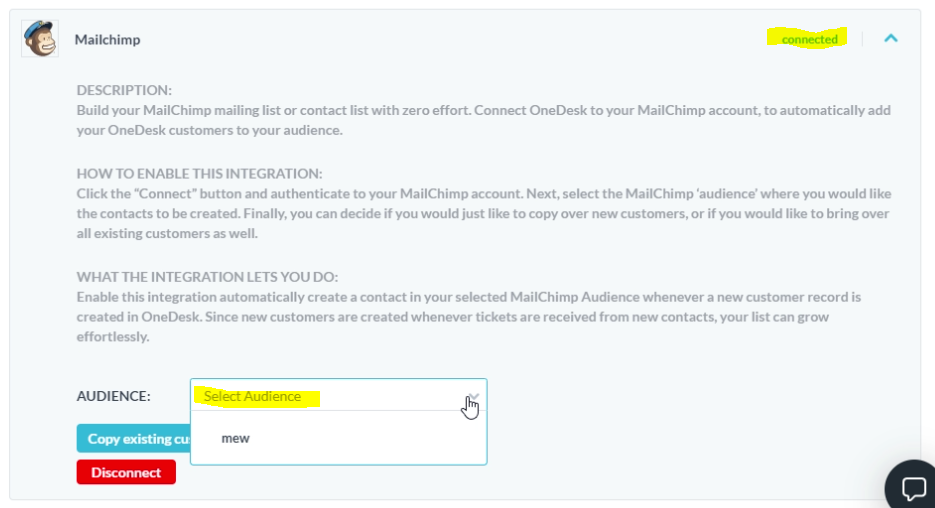 5) Copy existing audience to Mailchimp
You can also optionally copy over any existing OneDesk customers to your Mailchimp audience. To do this simply click the button 'Copy existing customers to Mailchimp'. OneDesk will then copy over any customers with new email addresses.
That's it. OneDesk is now connected to Mailchimp. Any new customers created in OneDesk will automatically be copied to your Mailchimp account in the audience selected. Since new OneDesk customers can be created when you get new tickets by email, or when you add them through a variety of other methods, this is a great way to easily build your email list.