Integrate with Microsoft Teams
(Available on Premium level plans or higher)
Link your existing MS Teams account to your OneDesk. Connect OneDesk's helpdesk and project management software to your Microsoft Teams account to make it easy to manage your team.
What does the Microsoft Teams Integration let you do?
With this integration enabled, you can sign in to OneDesk with a single click from MS Teams. You can also transfer your team information over to OneDesk. This allows you to create teams in OneDesk that correspond to your teams in Microsoft Teams. You are also able to bring your organization's information like name and logo.
The steps below make integrating OneDesk's helpdesk and project management software with Microsoft Teams easy.
How to Set Up Integration with Microsoft Teams – Step-by-Step
To set up the MS Teams integration with OneDesk, complete the following steps:
Step 1: Click the More Applications icon on the bottom left side of the OneDesk application.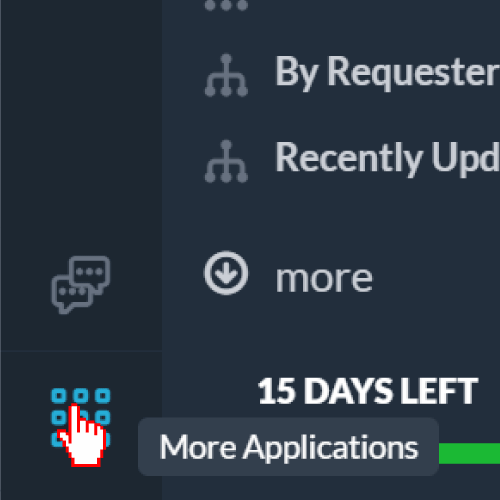 Step 2: Click Administration to navigate to the administration section.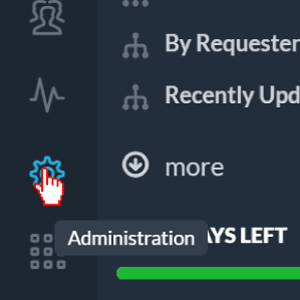 Step 3: Click Integrations to open up the integration application.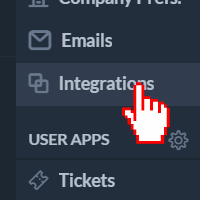 Step 4: Select Microsoft Teams then click Connect at the bottom.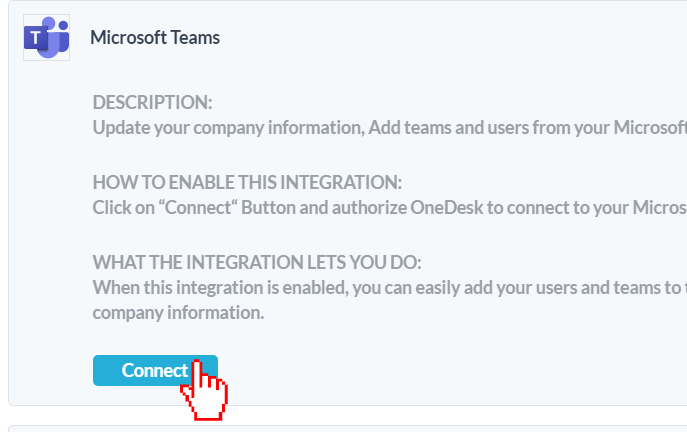 Step 5: Click Sign in to your Microsoft Account to sign in.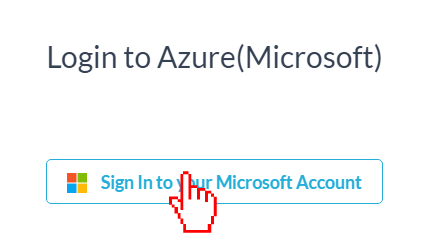 Step 6: Select if you want to update your company information in OneDesk based off the information in your Microsoft account. Then, select which team member's information you would like to transfer over.
OneDesk will pull the logo if your MS account has one. If the company name is different in MS Teams, then the one in OneDesk will be updated. OneDesk also automatically creates a new team based on the existing teams inside of MS Teams. Anyone you add who belongs to a team will be automatically added under that team name.
Step 7: Click Add.
Done!
Note: If imported users do not belong to a team they will be added into a new team called "Import from Microsoft"